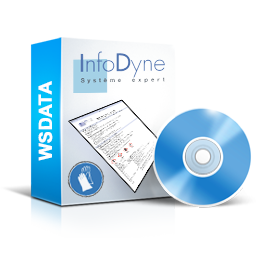 WSDATA is a programme that, when linked to WLABEL, automatically writes the Safety Data Sheet (SDS) for a substance or mixture.
WDATA provides :
Assisted drafting of SDS in accordance with the REACH regulation (CE) 1907/2006 modified by regulation (UE) 2015/830. Selection of the type of SDS to write : substance or mixture.


Management of 3 SDS formats

CLP
GHS of United Nations
HCS of OSHA



Instant translation of the statements into over 30 languages.


Automatic transport classification proposal for hazardous substances in accordance with ADR, IMDG and IATA requirements.


Automatic management of maximum exposure limits (up to 30 different legislatures are available including French, German, Swiss, the USA and the EU in accordance with directive 98/24/CE and its subsequent modifications).


Management of personal protective equipment (PPE).


Management of French regulations (table of industrial diseases, heightened medical monitoring and nomenclature of classified sites) and foreign regulations (German WGK and US NFPA).


Insertion of your own statements in the different sections of the SDS.


Creation of SDS templates in order to apply specific recommendations by product type.


Automatic generation of report on differences between a new SDS and the precedent version.


Online SDS printing or export to another IT system.


Management of SDS transmission to the QuickFDS hosting system using OpenQuick links (only available for QuickFDS clients).


Managemnt of client SDS links with traceability, history and reminders.