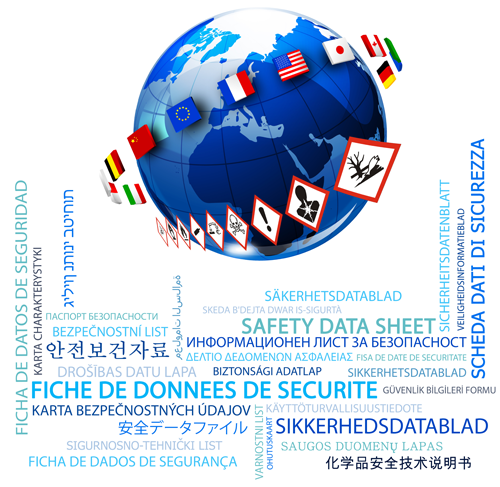 We can provide you with language modules, depending on your needs, to enhance your InfoDyne expert system and allow you to produce labels and safety data sheets in up to over 30 different languages.
Languages of the European Union
Bulgarian, Croatian, Czech, Danish, Dutch, English, Estonian, Finnish, French, German, Greek, Hungarian, Italian, Latvian, Lithuanian, Maltese, Polish, Portuguese, Romanian, Slovak, Slovenian, Spanish, Swedish and Czech.

Asian languages
Chinese, Korean, Japanese, Malay and Thai.
Other language
Arabic, Hebrew, Icelandic, Norwegian, Russian, Serbian, Turkish and Ukrainian.